CBAA 40th Anniversary &
Cornell Homecoming: September 23-24, 2016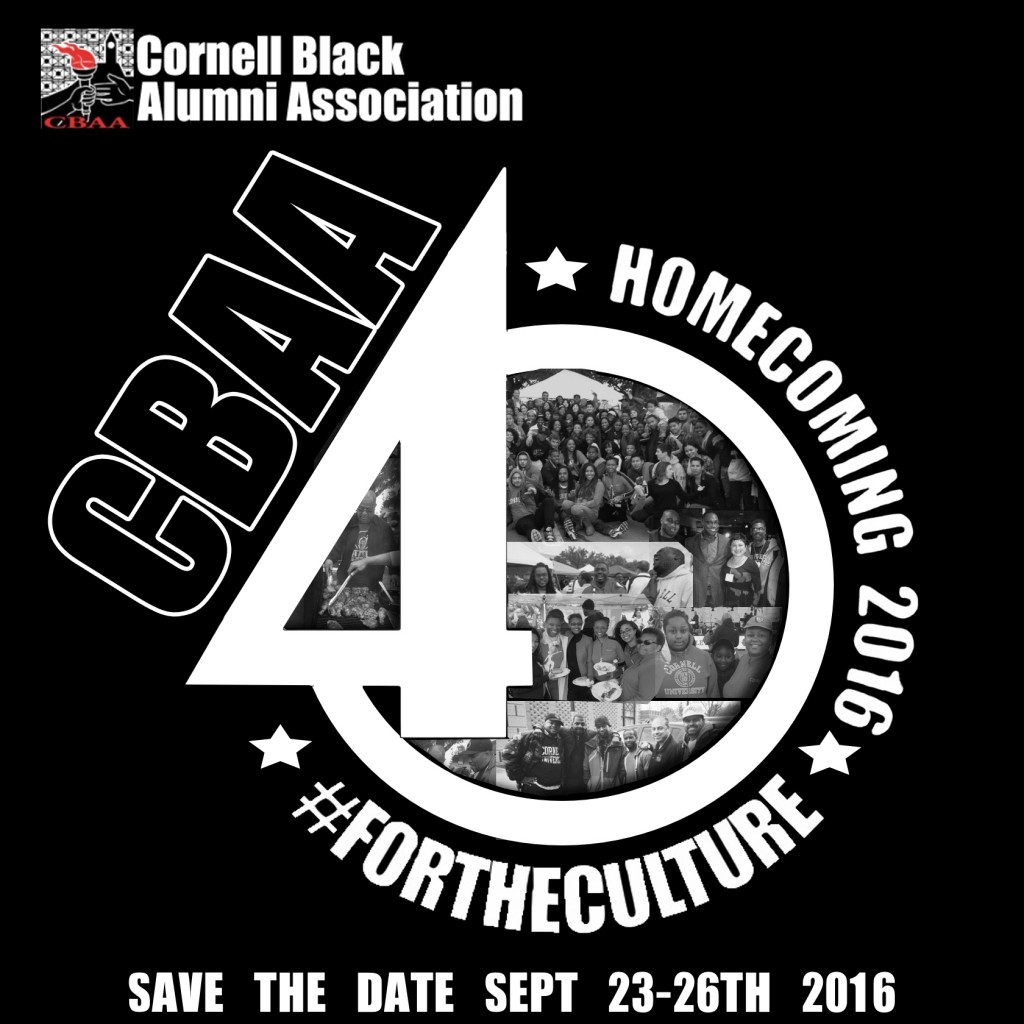 We've got a host of events planned, so save September 23–24, 2016 on your calendars! More info to come.
---
Congratulations to Siddiq Iddrisu '16, our Outstanding Student Leadership Award Recipient.
Read more about his contributions to the community here.
---
Join CBAA for the Epic Summer *FREE* Concert Series in NYC!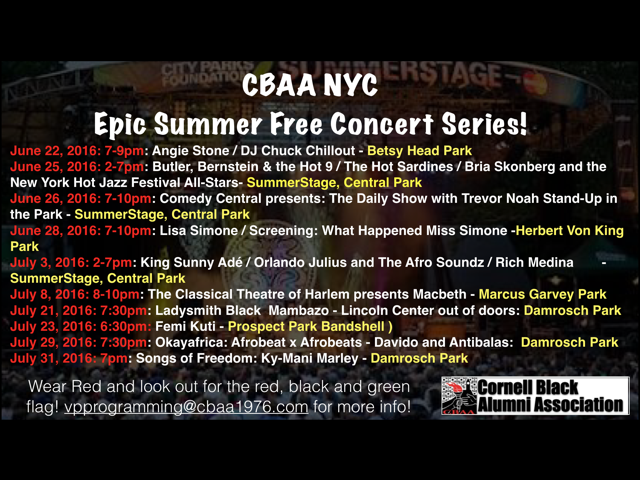 ---
CBAA sends Condolences to the Family of Pres. Elizabeth Garrett and her family in her passing
Read it here.