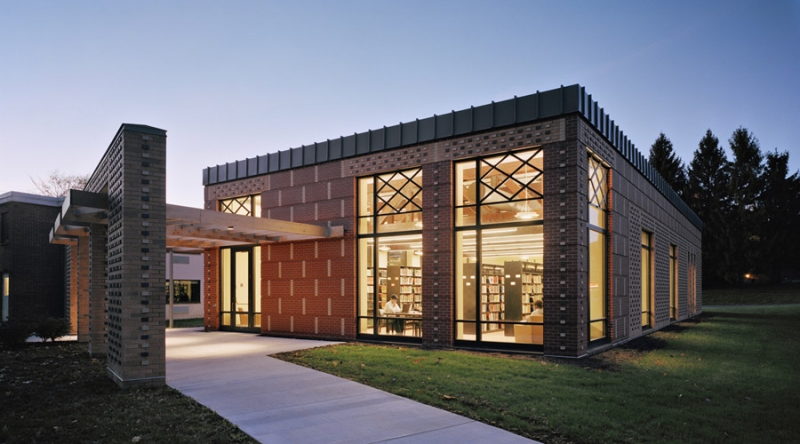 In February of 2005, the Africana Studies and Research Center reopened after months of renovation and expansion just in time for its 35th anniversary. The new building stands in front of the original building.

The principal architect for the project was Ralph T. Jackson with the Boston-based firm of Shepley Bulfinch Richardson and Abbott. The firm integrated suggestions from the Africana faculty, staff and students and designed a building that meets program needs and captures the essence of Africana cultures and aesthetics.
For more on the event, read here.

Although the building is complete, funding is still necessary to pay off the loan used to finance the project.  If you are interested in contributing to the Africana Rebuilding Fund, please click here.